</P>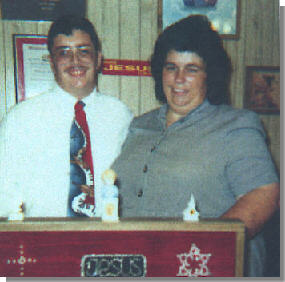 John 3:16, For God so loved the world, that he gave his only begotten Son, that whosoever believeth in him should not perish, but have everlasting life.

The following songs are available on our newest project entitled, "Waiting To Go Home." Get your's today! Listen to the songs in RealAudio®. If your computer supports "streaming,' click in that column; in not, click in the download column for the song to download before playing.

Rev. Christopher Rutan

325 McClure Rd

Columbus, IN 47201

(812) 372-0711

Click on the buttons below to see our bio, more news, our schedule, or to email us.



---
[

Home][Guest Book][Prayer Chain][WebMaster]